1.7 MILLION BARRELS AND GROWING...

Leading Storage Facility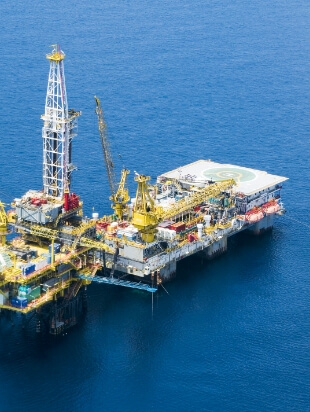 Our commitment to you extends to bringing your product to shore using our Sea Island Jetty located three miles west of our terminal facility. Our team scrupulously ensures that the products are safely handled. At WIOC, you can expect service that meets international standards such as the International Safety Guide for Oil Tankers and Terminals (ISGOTT). We are also equipped to address all security matters under the International Ship and Port Security (ISPS) code.
Call To Enquire About Our Services Today
See why more and more entities choose us.
We are your full service energy provider, meeting your needs for ground, air and marine transportation. Just as we have developed an enviable record of success in fueling ground and air transport, our foray into bunkering has been a seminal success. We began offering Fuel Oil and Marine Gas Oil to large cruise vessels in October 2016, and received critical acclaim in the very first year. We received special awards and recognition for a seamless operation, a testament to the dedication of our team members and our commitment to excellence.
However, our services do not only extend to large cruise vessels. We provide Marine Gas Oil and Ultra Low Sulphur Diesel to small yachts and other vessels; helping you to sail to your next destination. Our fuel can be accessed directly via barge or truck. Our network of marinas is also strategically located to ensure you can refuel your small yacht.
Our services extend even further!
If you are a new vessel importing product to our port for the first time, you have chosen the best possible partner.
We value your business and want to ensure that all your needs are met. As agents, here are the things we are committed to doing for you:
Conducting bank transactions
Clearing immigration and customs for both ingress and egress on behalf of your vessel
Preparing cargo documents
Collecting and transfer of joining seafarers
Collecting and transfer of in-transit spares
Assisting in the procurement of local goods and services
Notifying all relevant authorities about the vessel