WIOC Share Divestment Continues With New Closing Date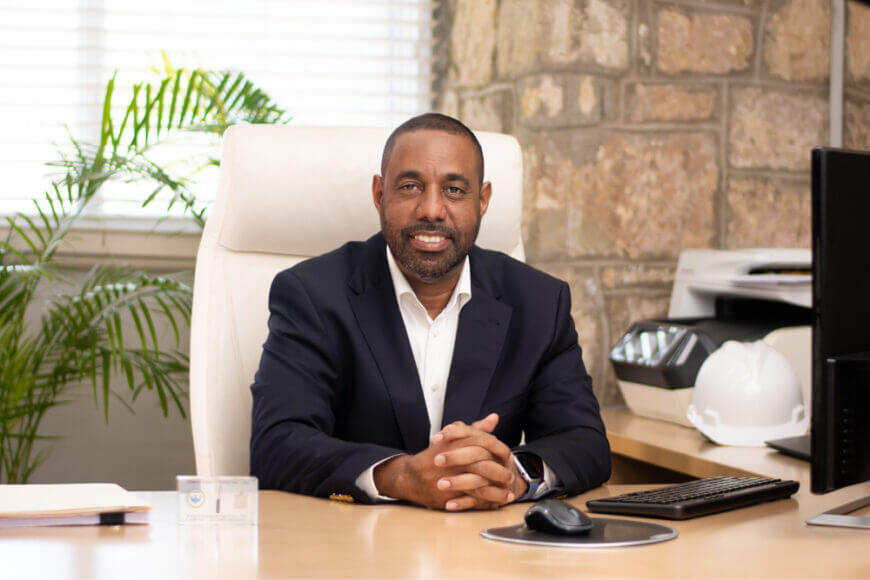 The West Indies Oil Company Limited, (WIOC) – continues its divestment of ten percent (10%) shares owned by the Government of Antigua & Barbuda (GOAB). A new closing date of May 21, 2021 has been set and will allow for further investor engagement with the public. Additionally, an amendment to the prospectus allows for the maximum share per applicant to increase from 15,096 shares to 50,000 shares.
The decision to divest shares is a result of the GOAB making good on its commitment of creating an opportunity for Antiguans & Barbudans to become shareholders of WIOC; the first private Antiguan & Barbudan non-financial institution to go public.
WIOC has experienced consistent growth across its business throughout the years with the pre-COVID period in the financial year 2019, recorded profits amassing over $26 million dollars. In 2020, despite the negative impact of reduced traffic at the VC Bird International Airport and limited business with key customers in the hotel and restaurant sector, WIOC generated net income of $14.5 million dollars. CEO Mr. Gregory Georges considers the 2020 performance commendable and a reflection of the Company's resilience and diversity.
Mr. Georges commented that "although 2020 saw a decline due to the ongoing COVID-19 pandemic, his expectation is that the company will return to pre COVID-19 levels of revenue and earnings after 2022". He commented further that he is confident in the Company's strategic thrust which includes the following projects and initiatives:
Investment in renewable energy
Rebranding and upgrading of service stations
New partnership in fuel supply at the VC Bird International Airport
The CEO gave special mention to a Business Park project on Friars Hill Road, adding that the groundbreaking is planned for later this year. "With a healthy portfolio of innovative projects combined with a committed and talented team of employees, the future of WIOC looks bright" ended Georges.
Additional information and Prospectus can be found at www.westindiesoil.com/invest
The Offer is subject to the laws of Antigua and Barbuda, specifically the Securities Act 2001 and the Companies Act 1995.
Lead Arranger:
FirstCaribbean International Bank (Barbados) Limited – Barbados
Michael Mansoor Building, Warrens, St. Michael | Barbados BB 22126
www.cibcfcib.com
Co – Arranger and Principal Broker:
Bank of Saint Lucia Limited.
#1 Bridge Street, P O Box 1860, Castries LC04 101 | Saint Lucia
www.bankofsaintlucia.com
The Broker Dealer:
Bank of Saint Lucia Limited.
Mr. Lawrence Jean
Tel: 1 (268) 736-2137 or 1 (758) 724-6898
E: Lawrence.Jean@bankofsaintlucia.com
Ms. Deesha Lewis
Tel: 1 (758) 456-6684 or 1 (758) 712-8912
E: Deesha.Lewis@bankofsaintlucia.com
This advertisement does not constitute a recommendation by the Joint Lead Arrangers, the Offeror or WIOC to any recipient of this material in relation to this Offer. Each person should consult with a financial advisor licensed to provide financial advice by the Eastern Caribbean Securities Regulatory Commission before making any investment decision. Prospective investors understand that there are risks involved in acquiring or holding the securities being advertised. Securities- may fluctuate in value in money terms and the investor may not get back the amount invested. Income (dividends) from the securities may fluctuate in value in money terms. The securities are not traded on the Eastern Caribbean Securities Exchange so it may be difficult for investors to sell the security or to obtain reliable information on its value or the risks to which it is exposed. Prospective investors understand that any forward-looking statements made do not constitute guarantees of future performance and involve assumptions, uncertainties, risks and various factors that are difficult to predict and may cause forecasts to materially differ from reality.